Team Receives the #STEMTalentPipeline Grant from PhRMA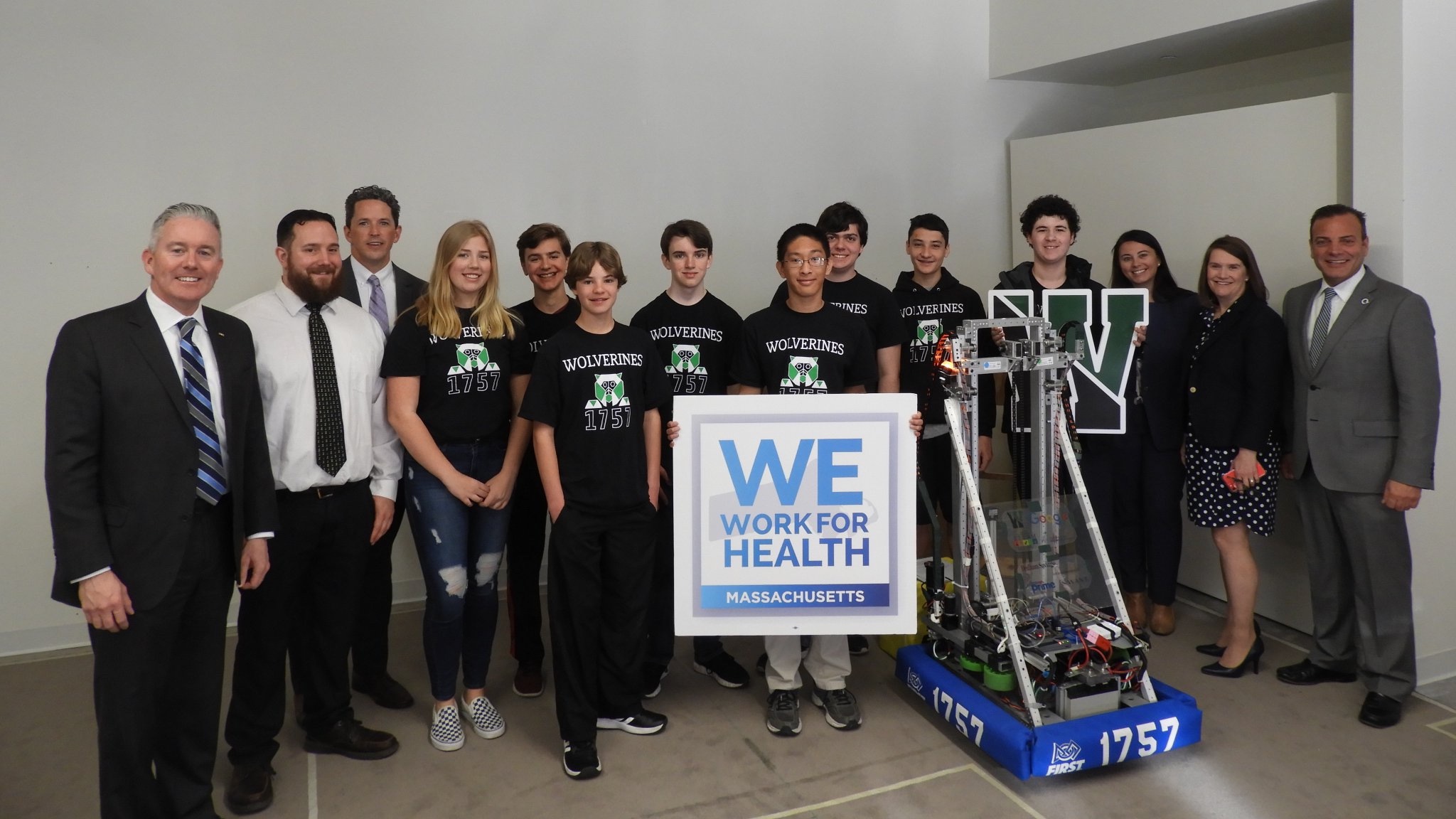 WESTWOOD, MA – The Westwood High School Robotics Team and Westwood Robotics, Inc., the official 501(c)(3) nonprofit organization of the team, is proud to receive a $2000 #STEMTalentPipeline grant from the Pharmaceutical Research and Manufacturers of America® (PhRMA) today.
During a visit joined by PhRMA representatives, MA Senator Mike Rush, MA Representative Paul McMurtry, Westwood Schools Committee members, Westwood Schools Superintendent Emily Parks, and Westwood High School Principal Sean Bevan, the robotics team is grateful for the entire community's support.
PhRMA "represents the country's leading innovative biopharmaceutical research companies" and is proud to support STEM initiatives such as the robotics team.
Donations and grants are crucial in supporting the educational efforts of the robotics team around our community, and we are extremely grateful for their generous contribution.